Lovely Bicycle Readers Love to Ride
Author of blog Lovely Bicycle, Constance Winters, seems as bike obsessed as we are. We love to read her writing for its vast coverage of various topics, and for how easily accessible it is to the everyday cyclist. One of our favorite column's titled How we Ride explains that all forms of riding are worthy of praise and excitement.
"Road cycling is not the only valid form of recreational or sporty cycling. There are so many ways to ride a bike, and there is no right or wrong way as far as I am concerned. How we ride depends on us alone."
We couldn't agree more.
Winters' writing is also featured in her column Upright Citizen on Bicycling Magazine's Website. If you would like to find out more about Seven Cycles and what we do, we encourage you to request a copy of our 60-page Love to Ride brochure.
Some of Seven's more popular bike categories are: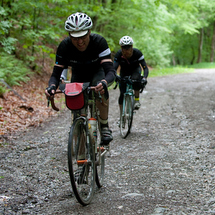 Photo: Pedal Power Photography
The "Long Journey", a randonee ride tests a rider's mettle: true endurance, mental fortitude, self-sufficiency, preparation, and mechanical skill.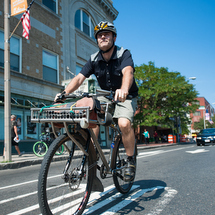 Photo: Pedal Power Photography
Bike commuting means you need the right bike for a year around job. Your workhorse bike is something that should be as thought out as your routes to and from your destination.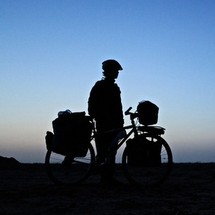 Photo: Kate Harris and Mel Yule
Long days and heavy loads make touring some of the most demanding riding there is. No matter the distance, the payload, or the terrain, a Seven touring bike is your most trusted travel companion.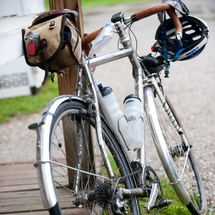 Photo: Pedal Power Photography
Raced or not, a cyclocross bike makes for a practical, do-it-all, utilitarian rig.