American Custom Bicycles in Steel, Titanium and Ti/carbon mix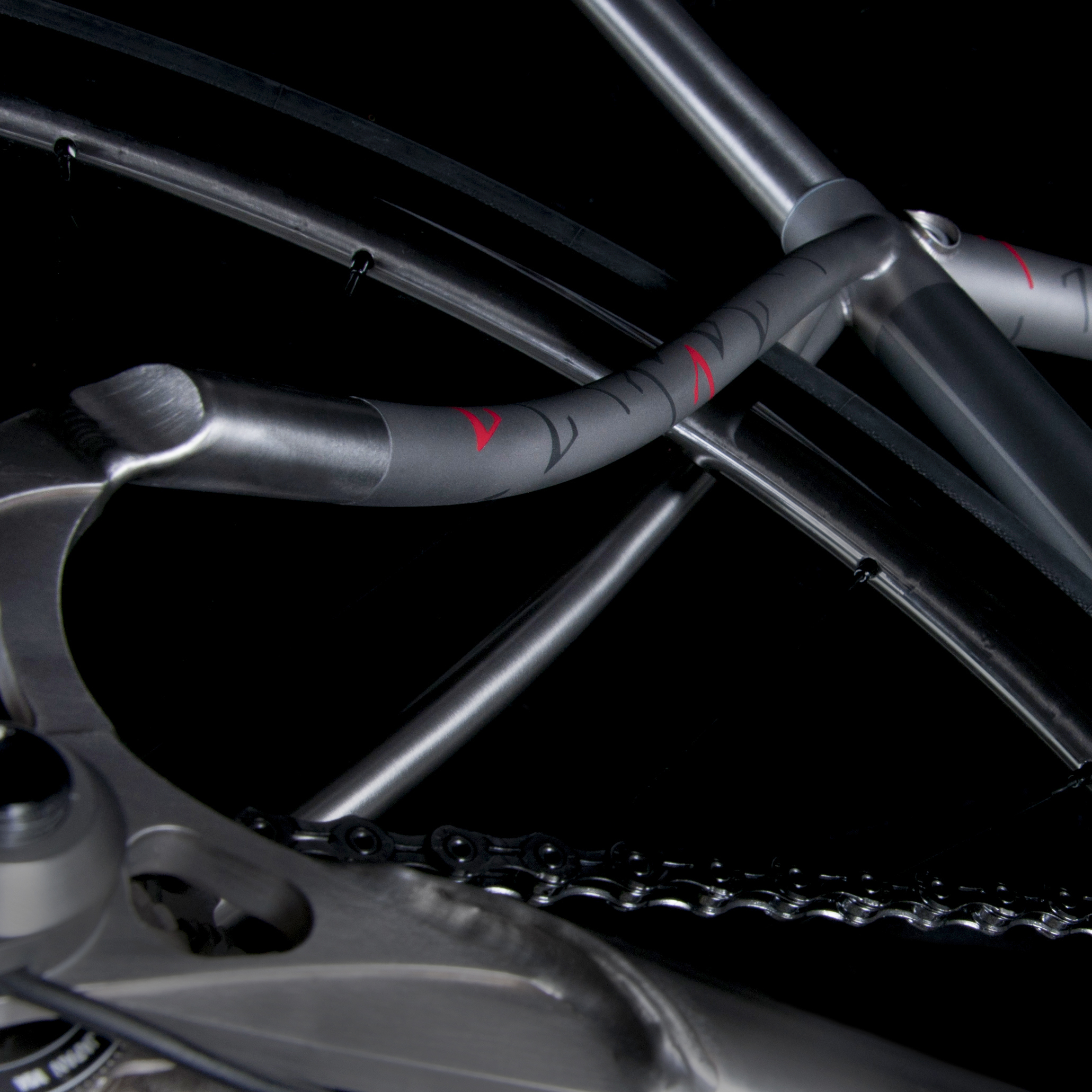 Our Moto seat stays allow for more aggressive cornering, more sure-footed switchback descents, and better road feel in the worst conditions. This new seat stay design is an evolution from our standard, dual-bend seat stays.
With Moto, we've been able to improve rear tire traction without reducing frame stiffness. We achieve these traction improvements through a combination of more aggressive bend profile, bending in multiple planes (3D), and a new tube butting process. What you get is a seat stay with a more dramatic shape that dissipates multi-directional force, and minimizes weight.
Moto seat stays combined with our One-Inch Fixed Chainstays provide the optimal mix of stiffness and shock absorption.