Seven's Gravel Bikes
Seven has been building gravel bikes for more than 20 years, although in the early days they were all built on our race-winning Mudhoney cyclocross platform. When we introduced our Evergreen gravel bikes in 2012, it was really a matter of capturing the dirt-loving zeitgeist with a model name and a renewed focus on what a purpose-built gravel bike could be. Every year since that introduction we've evolved the Evergreen with gravel-specific forks and cutting-edge features like dropped and chopped chainstays. We won Best Gravel Bike at the North American Handbuilt Bike Show in 2019, a confirmation that we're at the forefront of gravel bike design.
As with all the bikes we do, there is a dizzying amount of choice, but relax, we're here to guide you. We've put together some value-packed packages to simplify things, or, if you want to dig deep into the details, we're happy to go along on your design adventure, too.
Show me Seven's gravel bike categories!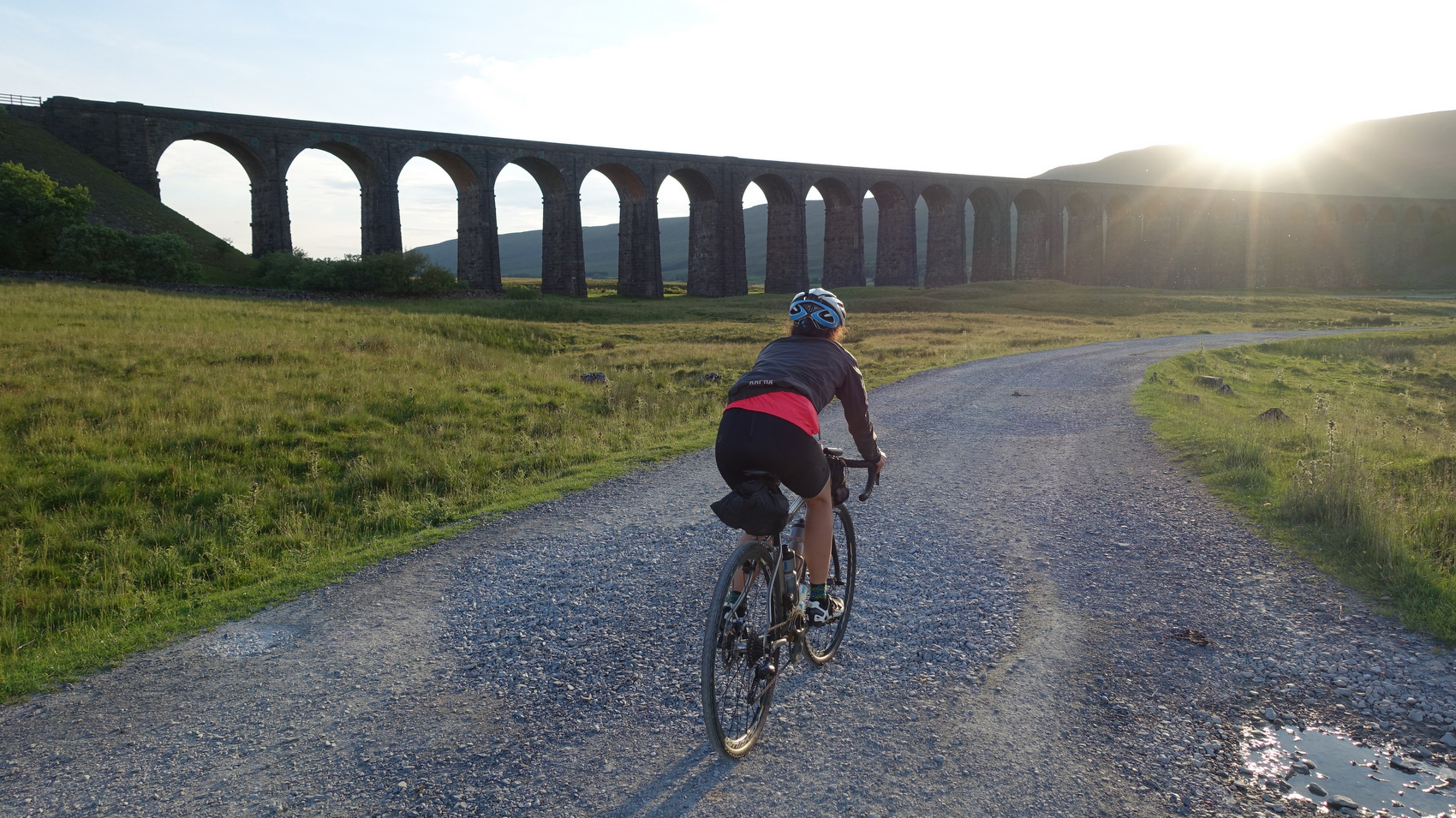 Our Most Popular Gravel Bikes
Let's cut to the chase. The majority of Seven riders choose one of these setups, or a close variant:
Gravel Race Bike: The Evergreen XX Gravel Race Max. This is a pure race bike. Optimized for 40 mm tires, agile handling, stiff tubeset, and all of Seven's most progressive options, there's no faster bike on gravel. Complete race bike pricing starts at $5,895. XX bike pricing starts at $7,595.
Classic Gravel & Mixed-Terrain Bike: Stripped down and ready to ride. The Evergreen S Explorer Fun. Complete bike pricing starts at $5,895.
All Road All Day Grinder: The The Evergreen SL All Road All Day Paradigm. Versatility to go anywhere. Designed for both 650b and 700c wheels. With this bike you'll do more, longer rides. Complete bike pricing starts at $6,595.
If these don't quite match your taste, read on to find the perfect bike for your gravel and mixed-terrain dream. Or, contact us with questions or requests. We're here to help.
Pricing: We offer hundreds of gravel bike models through a combination of frame design, parts kit options, and upgrades. To determine the price of your perfect Seven choose your type of riding, then your preferred parts kit, and finally your buildout and details. Seven's complete custom titanium gravel bikes start at $5,895 for a dirt-capable setup.
Seven's Gravel Bike Classifications
Seven offers many gravel bike designs with lots of parts kit options, so you can be sure to get precisely what you want. As always, everything we build is custom, so we can mix and match any of these classes, or maybe even create a whole new classification for you.
Race Bike Class
When you're looking for the fastest, lightest, most progressive gravel bike.
Explorer Bike Class
When you're looking for a gravel bike that won't let you down. Our Explorer class of bikes features simple proven technology, durablility, and low maintenance.
Ride Type
This Bike is
Wheel Size
Explorer Fast
Simple, agile, light
700c x 40 mm
Explorer Fun
Predictable, stable, comfortable
700c x 45 mm
Explorer Forever
Rough terrain, comfort, stability, out all day, versatile
700c x 40 mm &
650b x 47 mm
All Road All Day (ARAD) Bike Class
When you're looking for the best balance of all attributes, for every kind of gravel and mixed-terrain riding. The longer the ride the better.
Ride Type
This Bike is
Wheel Size
ARAD Max
Fast, light, balanced handling
700c x 45 mm
ARAD Paradigm
Fast, smooth, balanced performance
700c x 40 mm &
650b x 47 mm
ARAD Grinder
Stable, versatile, tough
650b x 51 mm &
700c x 45 mm
Special Edition Bikes
Special Editions are bikes that defy classification. Important bikes that we developed with a specific purpose in mind: an event, a season, a location. Often our Special Editions are available for a lmited timeframe.
Bike Seres
This Bike is
Wheel Size
Gravel Endurance Race
//
ERSA Evergreen SL
Ride time: 2 to 16 hours <
Designed to win hilly dirt road races and 200 mile gravel races. How is such a thing possible? Read the full details here.
700c x 44 mm
&
650b x 54 mm
Gravel Race
//
KellCross SL
Ride time: 45 minutes to 10 hours <
Engineered to win 45-minute cyclocross races to 10-hour gravel endurance races. How is such a thing possible? Read the full details here.
700c x
40 mm
All Day Adventures
//
Evergreen SL Scrambler
Ride time: 3 to 12 hours <
Quick and mischievous, it's one bike with two very different functions. All day adventures are the Scrambler's specialty, with geometry rebalanced for an overloaded saddlebag and bar bag. Optimized for both 700c and 650b wheels. Contact us to learn more about these bikes.
700c x 40 mm
&
650b x 47 mm
24+ Hour Racing
//
Transat Series
Ride time: 2 to 16 hours
The most endurance-y of race bikes. It's a multi-day gravel rando bike. Ride further, faster, more refreshed at the last checkpoint. Contact us to learn more about these bikes.
700c x 40 mm &
650b x 47 mm
Why Choose Seven's Evergreen Gravel Platform?
When 'gravel' first emerged as a category we were bemused. We'd been building drop-bar bikes to ride off-road for decades already. The advent of good disc brakes changed the game, though. Suddenly, we weren't making all-day riding cyclocross bikes anymore, we were into something new, and we loved it. We have built thousands of gravel bikes over the last 7 seasons, in an astounding array of configurations, for riders all over the planet.
Seven has a wider and deeper range of gravel bikes than most companies, large or small. What makes our gravel bikes different is:
Gravel Design Experience: We've designed and built more than 30,000 bikes in the last 22 years, and unlike big companies that design a handful of models in each category, every gravel bike we've done is like a model of one. So we've done thousands of designs, all of them out in the world, being ridden hard, every day.
True Custom: We start with your ideas, the places you'll ride, how you like the bike to handle, and what features you want to incorporate. Disc brakes or mid-reach rim calipers. 700c or 650b wheels. Meaningful parts integration.
A Deeper Tool Kit: This includes asymmetric rear triangles, multiple chainstay diameters, dropped and chopped chainstays, curved seat tubes, all the pieces you need to put together your perfect gravel bike.
Titanium: It's tough, durable, enhances comfort and handling performance, impervious to weather.
Choosing the right wheel size: 650b or 700c
The current hot setup for gravel is bikes that work with both 700c and 650b wheels. We offer dual wheel designs in four bike series:
Also, Seven builds every model in either wheel size. We build each bike to order so we can deliver what's truly best for you with no other agenda.
Determining your ideal gravel bike wheel size is fairly straightforward. We expect most to choose 700c, although smaller riders will enjoy 650b with no sacrifice to their ride experience. Some riders like a bike designed to take both sizes. They'll choose 700c for "normal" conditions and move to 650b when things get rougher, because they can run a larger volume tire.